Product Review: Powerade Zero
It's happened! It's finally happened! A sports drink without the loads of sugar and high fructose corn syrup. Simply put, it's calorie-free and it's a great complement to your workout regimen.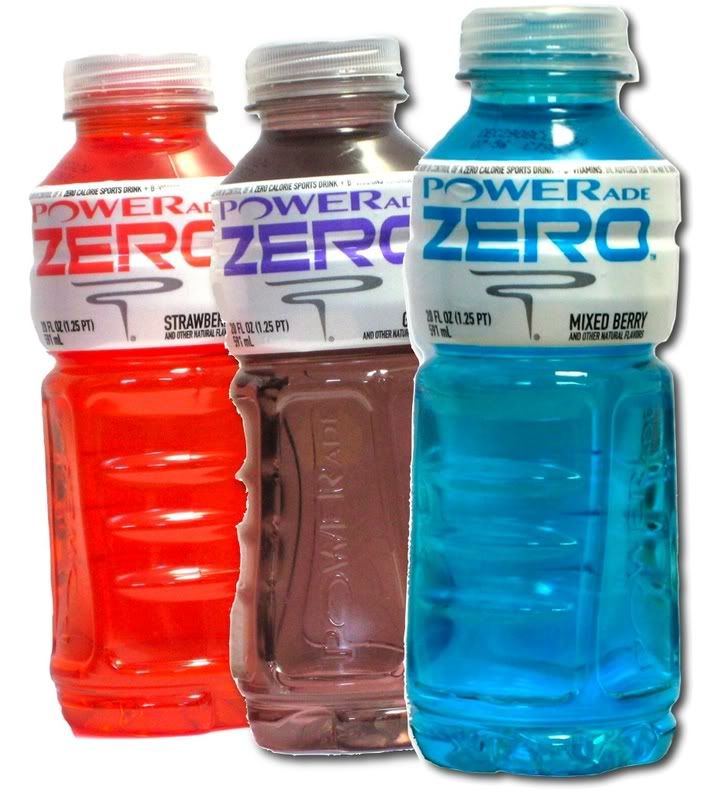 I used to feel guilty drinking regular sports drinks while working out because I knew I was putting back obscene amounts of sugar and calories back into my body. Well, our friends at Powerade (a.k.a. the Coca-Cola Company) have developed a drink that tastes just as good, but doesn't have all of the unnecessary additives. Powerade Zero is available in Grape, Mixed Berry, or Strawberry and contains 25% of your daily recommended allowance of vitamins B-12 and B-6 per 20 ounce bottle. It also contains vital electrolyes potassium and sodium in each serving.
Powerade Zero may be on the sweet side in terms of taste for some people, but that's because it's sweetened with sucralose (Splenda). Just remember, there's no calories!
So throw one back before, after, or during your workout to replenish those electrolytes. This drink is definitely a knockout!
Rating: 4.5/5.0
Serving Size: 8 fl oz, Calories: 0 Total Fat: 0 g, Sodium: 55 mg, Potassium: 35 mg, Total Carbohydrates: 0 g.