Fueling Up: What's Your Breakfast of Choice?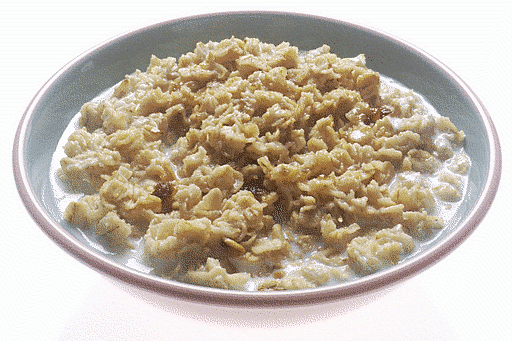 Yes, your mother was right, breakfast is the most important meal of the day. However, for most people it can be a chore to prepare something healthy especially when you're in a hurry.
For me, it's all about oatmeal with freshly cut bananas and a side of egg whites. It's a combination of complex carbohydrates and protein that keeps me fueled throughout the entire day. I buy the "Quick Cooking" oats that can be zapped in the microwave in just over a minute.
On really busy days I'll grab a meal replacement bar (usually Met-Rx) and wash it down with glass of fat-free milk. However, oatmeal is a must for me on workout days because it keeps my energy levels up.
It's important to treat your body like a car fueling up for a long trip. If you put the right stuff in, you're going complete your journey, if not, you're going to stall midday.
The key is finding what works for you. Let me know what you consider to be your breakfast of choice?